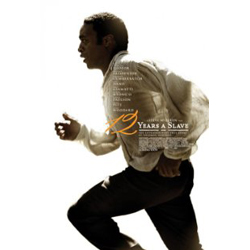 Released: 2014
Director: Steve McQueen
Starring: Chiwetel Ejiofor, Michael Fassbender, Lupita Nyong'o

Shocking, claustrophobic – an instant classic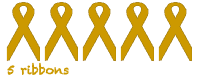 I've not been terribly good at getting to the cinema recently, but the Oscar nominations last week have focussed my mind. I didn't want 2014 to be yet another year where I hadn't seen the winner of the Best Picture Academy Award in advance of the ceremony. Given that until today I had only seen two of the nine nominees I knew that I had to up my game – I won't get to see all nine. Blue Jasmine has been and gone; Nebraska was never going to make it to my local multiplex and Her is likely to be squeezed out of the family friendly cinema I attend by The Lego Movie and Tinkerbell and the Pirate Fairy. Still, there's enough time for me to catch up with most of the chosen nine before March 2nd.
I thought I'd start with the film that all the smart betting is on for taking home the Best Picture Oscar – Steve McQueen's harrowing slavery drama 12 Years A Slave. Based on a true story, Chiwetel Ejiofor stars as Solomon Northup a freeman who is kidnapped and sold into a life of slavery. Despite his protestations that he is a freeman Solomon is sold from owner to owner including the (relatively) kind Ford (played by Benedict Cumberbatch) and the cruel, drunkard Epps (an Oscar-nominated Michael Fassbender). Solomon witnesses and experiences unimaginable cruelty but never gives up hope of returning home to his wife and children in New York.
It's hard to find something new to say about 12 Years A Slave. It has been hailed not only as one of the best films of the year but as a new classic, a film that will be remembered for decades. Had I hated it I would have a completely unique perspective to share, but I didn't. I agree with all of the plaudits it has received. This is a remarkable film with almost universally magnificent performances but can I say I loved it? I appreciated the brilliance of the film but I'm not sure if I could ever love or be entertained by something that's left me quite so shell-shocked.
The entire experience is claustrophobic, just as Solomon is not free nor entirely is the audience. Everything feels stifling, the heat of the southern farms is oppressive, the sound of whips hitting the flesh of slaves is heart-wrenching and the silences are deafening. Often we see nothing but a close-up of Ejiofor's face and the pain is clear. I'm not sure if I've ever felt as uncomfortable watching a film before – my reaction to Shooting Dogs about the Rwandan genocide comes closest to this.
The acting is without exception superb particularly Ejiofor and Kenyan actress Lupita Nyong'o as Patsey. Her first shot on screen screams defiance and strength despite the situation she is in. Both are thoroughly well deserving of their Oscar nominations. If anyone lets the acting side down it's Brad Pitt. His appearance screams of the star name producer stepping in to take the "good white guy" role.  Other fantastic actors appear briefly but memorably including Paul Giamatti as a charming trader and Paul Dano as a cruel overseer.
12 Years A Slave is shocking, uncomfortable to watch, heart-breaking and an absolute must-see. This is a film we'll still be talking about in 20 years time. It will never leave me, but I'm not sure I have the strength to watch it again.