Published: 2011
Author: Sarah Winman

A good book – but not the great one I was expecting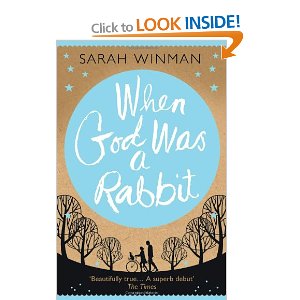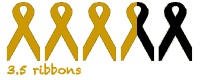 Sarah Winman's debut novel When God Was a Rabbit
has been big news in literary circles.  It was one of the Richard & Judy bookclub picks for Summer 2011 which virtually guaranteed it bestseller status and received a number of good reviews.  Unlike some book snobs I know, I quite like the Richard & Judy choices so with their endorsement, the reviews I had seen and a positive vibe on Twitter I was really looking forward to When God Was A Rabbit.
To say the book was disappointing is a bit too much of an overstatement.  I enjoyed the book, I just didn't love it and with all the hype I had seen about it I was really expecting to fall head over heels for this great new author.
The heroine of the story and narrator of the book is Elly, and that's where the problem lies.  Winman has created a cast of fascinating characters from the lesbian film star to the abused but defiant child, the victim of kidnap and torture to the elderly teacher.  Unfortunately the least interesting character is Elly, and yet it is only her voice and her point of view that we hear in any real detail and that's where the book really does fall down.
Elly is abused as a little girl by an elderly neighbour and only her beloved brother Joe knows the truth until much later in life, yet while this event must have been traumatic and shaped the life of the young Elly it is pretty much skipped over, if you weren't paying attention on one page you'd probably miss it altogether.  It's almost as if Winman was scared of the repercussions of the abuse and didn't know how she wanted the narrative to develop.  Is it a serious exploration of child abuse and its consequences or a collection of amusing anecdotes from the life of a somewhat eccentric family and their even more eccentric friends?  Both elements are included but neither works satisfactorily.
The book is split into two sections – the first is set in Elly's childhood and the second covers some of her adult life in the late 90s/early 2000s.  The action moves from Essex, where the Silver Jubilee is celebrated, to Cornwall, London and New York both before and after the events of 9/11.  Through the eyes of the young Elly we see snatches of compelling stories – her exciting new friend Jenny Penny whose chaotic home life could not be more different to Elly's own experiences, a young love torn apart as families move away from each other and the bitterness that leaves behind, the guilt felt by Elly's father over a tragic legal case and the impact of growing older on once exciting, vibrant people.  So many tantalising stories promised but none actually delivered.
In the second part of the novel Elly is reunited with friends from childhood and becomes a successful columnist, writing stories about their experiences of being lost and found.  Those articles would have been fantastic to read, but nothing is included which is a real shame.  These characters have gone through so much since we last met them, it would have been fascinating to find out more.
I did enjoy When God Was a Rabbit
, there were some genuinely funny moments and a couple of emotional and moving scenes.  The writing is good and it kept my attention throughout so I am probably being a little bit harsh on Winman's maiden novel.
I would recommend When God Was A Rabbit, but only with the warning not to get caught up in the hype.  Go in with an open mind or you'll probably end up as disappointed as me.  I was expecting a great novel and I only got a good one.