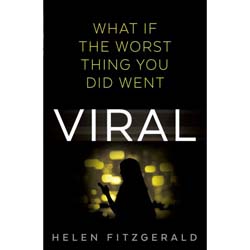 Published: 2016
Author: Helen Fitzgerald

Good exploration of social hypocrisy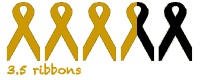 A few weeks ago I read a blogpost by author Helen Fitzgerald on the use of bad language in her latest novel Viral
. Specifically the use of the word "cock" and how it spooked her publisher, booksellers and supermarkets, effectively scuppering any large-scale sales. Fitzgerald brilliantly destroys the hypocrisy of an industry which routinely depicts violent sexual and physical assaults on women yet objects strongly to a female character using a sexual profanity. It's a great post and well worth a read.
Viral begins with a fairly shocking sentence which tells us straight away this is a book that doesn't pack its punches. Su Oliphant-Brotheridge is a good girl, perfect student and loving daughter who gets drunk and engages in public sexual activity while on holiday. The video of her actions goes viral and her life falls apart overnight. Her mother Ruth watches the destruction of her beloved adopted daughter's reputation and her own career falter in light of Su's actions. Ruth vows revenge and sets out to damage the men who used her daughter.
Part of me loved Viral, the storyline is bang up to date and could have been taken from the front pages of the tabloids which berate women for their sexual activities while filling their pages (and sidebars) with photos of scantily clad celebrities for the titillation of their puritanical readers. It's a timely warning about the dangers of social media and the double standards which exist in our society and when taken in this way it's a fabulous read. Where the book fell down for me was in the revenge storyline and Su's search for her real mother. Both seemed too far-fetched and actually took me away from the main thrust of the story.
It didn't help that I couldn't stand Ruth, she was a dreadful character whose motivations seemed selfish in the extreme. Protecting her standing in society seemed more important than comforting her daughter and seeking revenge was more important than supporting her husband and other daughter Leah. I also found Su's departure for Korea to find her mother and the ending of that particular storyline ridiculous. I would have loved more focus on challenging the media, the society which attacked Su and her mother, and asking why Leah and her friends didn't attempt to protect Su.
Viral is brilliantly written and has a great pace which keeps the reader fully engaged, but for me it went off in too many tangents and diluted the strength of the story.