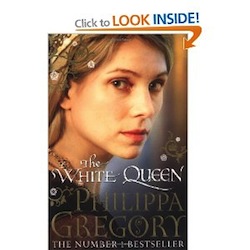 Published: 2009
Author: Philippa Gregory

Cold characters and a meandering storyline, but not bad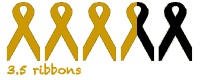 We're just a couple of weeks away from World Book Night 2013 and I'm heading to Waterstones this week to pick up my 20 copies of The No. 1 Ladies' Detective Agency. I was determined this year to read more than just the book I was giving out. The main aim of World Book Night is to encourage those who don't read to pick up a book, however I also like to take the opportunity to look at the books on the list and expand my own range slightly. Last year I discovered the brilliant crime writer Mark Billingham and read The Road by Cormac McCarthy, a novel I wouldn't have picked up had it not been one of the selected books. I still have The Player of Games and Remains of the Day to be read, books I wouldn't have chosen without the nudging of World Book Night.
This year's list is just as intriguing, I had only read a couple of the chosen titles and virtually all of the remaining books appealed to me in one way or the other. Sadly time, money and an already groaning To Be Read pile stopped me from buying every title and I selected a couple at random. Luckily though a friend had just passed on to me a box full of books she had already read, including Philippa Gregory's The White Queen
.
Philippa Gregory is one of those authors that I've always meant to read, but never quite got round to it. Her historical fiction – light on history, strong on fiction – has a massive following and The Other Boleyn Girl has been adapted both by the BBC and Hollywood. The White Queen is the story of Elizabeth Woodville, the wife of Edward IV of England and mother of the infamous Princes in the Tower. The story begins with the widowed Elizabeth conspiring to meet the young King Edward and follows the couple through the years and The War of the Roses. As political machinations are played out, Elizabeth works to keep her children safe and ensure her family's political fortunes.
My knowledge of English history in this period is fairly negligible. Scottish comprehensives tend not to give much time over to the Wars of the Roses so I really did come to this story fresh, I had never even heard of Elizabeth Woodville before picking up this book. What I discovered was a reasonably enjoyable but flawed story which made me want to find out more about the period. I find myself wanting to know more about Elizabeth's children – particularly oldest daughter Elizabeth of York and sons Edward and Richard, the Princes in the Tower. Even my limited knowledge of English history was enough to tell me that, while an enjoyable read, The White Queen was in no way an accurate retelling of the Plantagenet period. That's ok though – in the main I read novels for entertainment value, if I want to know the truth I look to more reputable sources.
I wasn't bowled over by The White Queen, some of the story meandered and dragged out terribly. The characters weren't particularly sympathetic, even when seeking sanctuary and fearful for her life Elizabeth remained cold and obsessed with plotting her enemies' downfalls. I'm also getting fed up with the introduction of the supernatural into historical fiction, particularly if the fiction is perceived to be aimed at female readers. It's as if the little ladies can't cope with politics and war so throw in some witches and sprites and it'll appeal to their simple little minds. Authors – stop it, now.
Will I read more Philippa Gregory? Probably, while The White Queen didn't fully deliver it did enough to whet my appetite for the period and was a decent enough novel. But I'm left unsure as to quite why Gregory's books are quite so popular.