Published: 2015
Author: Dinah Jefferies

A beautiful and evocative story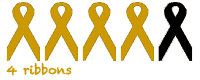 Part of me really wants to spend the next few weeks solely on Christmas books, but then I look at my to be read list and I'm still struggling to catch up with summer reading so over the six weeks or so I'll probably alternate between Christmas and non-Christmas reading. One of the most popular books of the summer was The Tea Planter's Wife
, Dinah Jefferies' novel of love and loss in Colonial Ceylon (now Sri Lanka).
Gwendolyn Hooper is a newly-married 19 year-old English girl, leaving her comfortable home for a new life in Ceylon with her tea plantation owner husband Lawrence. Marriage however is not what Gwen expects as her distant husband is hiding secrets, her sister-in-law Verity remains a constant and unwelcome presence, and the handsome Savi Ravisinghe is a temptation. When Gwen becomes pregnant she is delighted but the birth leads to sorrow and more secrets in the marriage. Played against a backdrop of racial discrimination and social upheaval this is a bold and emotional novel.
What struck me most of all was Jefferies' brilliant descriptions of Ceylon, she brings everything to light including the exoticism of brilliant colours and the strange new smells that Gwen encounters, the painful lives of the workers on the plantation and the unfolding social change. Jefferies is a beautifully evocative writer and creates a world which is all-encompassing and a joy to enter.
I enjoyed the character of Gwen, part of me was worried that a 19 year-old new bride would be shy and virginal and scared of everything, but Gwen was a passionate young woman who wanted to enjoy her marriage and new life. She was ready for an adventure and was being held back by others in her life. I was pleasantly surprised that she was such a feisty character, even though she did make some silly mistakes.  As a quick aside, I loved the cover of this book, it fitted so well with the contents and looks lovely.
I was a little frustrated once or twice, events occur where the reader works out what happens straight away but it takes the characters numerous chapters (and years) to get up to speed. When one particular confrontation takes place there was an overwhelming sense of relief and annoyance that it had taken so long.
The Tea Planter's Wife is a fabulous book with a sweeping storyline and enjoyable characters. I can completely understand why it was so popular over the summer and I imagine that it will also make its way back up the charts in the next few weeks as present-buyers look for a satisfying book to give to their loved ones.