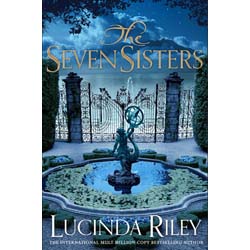 Published: 2014
Author: Lucinda Riley

A passionate and ambitious romance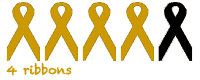 A couple of years ago I read Lucinda Riley's cracking novel The Midnight Rose. I was swept away by the romance, beauty and scope of the novel but I promised that any future Lucinda Riley books I read would be on the Kindle. At 600+ pages they are a little heavy for me. I was really pleased to receive a copy (albeit in dreaded paperback) of The Storm Sister, the second in her new series but because I hadn't read the first story I put it to one side for a while. I was toying with buying The Seven Sisters
on Kindle when a wander round a charity shop solved one problem but gave me another – yet another massive book.
As you could probably guess from the title, there are seven planned instalments in this tale. The Seven Sisters introduces the set-up and gives the story of Maia, the oldest sister. The six D'Aplièse sisters are brought together at their home on the shores Lake Geneva by the death of their beloved adopted father, Pa Salt. Each one is given a clue to their past and Maia's story take us to Rio in 1927 where the beautiful young Izabela Bonifacio is engaged to a scion to Brazilian society. A trip to Paris introduces Izabela to sculptor Laurent Brouilly and a passion Izabela never knew existed.
I loved this book. It deftly wove together timelines and the stories of Maia and Izabela without being jarring or confusing. The sense of time and place it evoked was wonderful – particularly the scenes in the 20s which fizzed along with excitement and passion. It was a masterstroke from Riley incorporating the commission and sculpture of the famous Christ the Redeemer which dominates the Rio skyline. I was caught up in the story of the statue just as much as that of the characters.
The central love story was romantic, passionate and everything you want from a chunky novel like this. It was also incredibly sad and moving at times. Characters were flawed and complicated and even those you want to just dislike as the "bad guys" show flashes of humanity which arouse sympathy and understanding (with one exception, there always has to be a pantomime villain to be booed after all).
The series is inspired by the mythology of the Seven Sisters (Pleiades) star constellation, which is in turn inspired by Greek mythology leaving huge scope for character and story development. My one concern is that, if the stories all follow a similar pattern, by the end of series things may have become a little repetitive. I do have faith though that this won't happen.
Maia's story was a great introduction and I'm looking forward to reading about the rest of the D'Aplièse sisters and the mysterious Pa Salt.