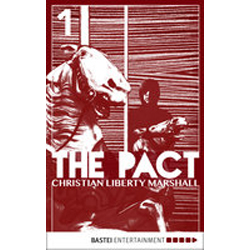 Published: 2015
Author: Christian Liberty Marshall

A step into serialisation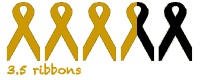 In Victorian times the serialised novel was the height of fashion, popularised in particular by the huge success of Dickens' The Pickwick Papers. Across Europe stories such as Madame Bovary, The Three Musketeers and The Count of Monte Cristo (which was stretched out to an incredible 139 instalments) were serialised in newspapers and periodicals. As newspapers became more focused on news rather than entertainment the popularity of serial novels fell. Today, however, the rise of e-readers is fuelling a resurgence in the serial novel with readers being able to buy and read continuing episodes on a regular basis. This week saw the release of The Pact – Episode 1: Recruit
by Christian Liberty Marshall.
Six young professionals are on the same transatlantic flight when they are recruited by NBS – an international intelligence agency with the aim of bringing down a shadowy crime group known only as The Syndicate. The group, from across the world, are immediately thrown into a schedule of mental and physical training which stretches them to their limits. This first episode – Recruit – ends with the brutal slaying of one of the recruits and the remaining five making the titular pact to protect one each other.
I kind of liked The Pact, there was certainly plenty of pace and action for such a short read (approximately 85 pages) but I'm not sure what I thought of the structure of a serialised novel. I guess as it's not something that I'm used to and is a bit of a culture shock – there's nothing wrong with that of course, just may take readers a while to adjust to a different form of reading.
The story itself was not bad at all, it was very visual and I could see the action being easily transferred from the page onto the screen. The characters are young, good-looking, intelligent, multi-cultural and would make a decent cast in a fast-moving drama. I'm showing my age now but I thought of an updated and international version of Rockcliffe's Babies. There wasn't much of an opportunity to get to know the characters yet but as we're only 1/8th of the way through the story that's not surprising.  The action – such as it was at this stage – was fairly impressive but I was less convinced by the dialogue.
There's real potential in The Pact – which sees a new episode released on Mondays and Thursdays for the next four weeks, but I'm not convinced by the serialisation concept which will see readers pay almost £15 for the full story (by comparison the Kindle edition of The 3rd Woman, another recent thriller is £6.75). For fans of authors such as Chris Ryan, this is definitely worth a look.