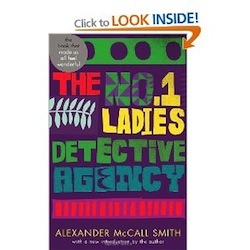 Published: 1999
Author: Alexander McCall Smith

A gateway drug book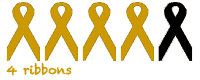 Today, April 23rd, we are celebrating the UK's third annual World Book Night. Last year I participated for the first time distributing copies of Cormac McCarthy's The Road. It was a fabulous experience and as soon as the opportunity to sign up as giver for this year opened up I grabbed the chance. Last year The Book Thief jumped out to be as a book that I wanted everyone to read and while I didn't have the opportunity to give it out I still told people about it. This year's list didn't have any books that I felt as passionate about, there were a couple I had read and another couple I wanted to read but nothing that shouted out at me. So I had to go back to World Book Night basics, think about what the purpose of the event is and what book on the list did I think best help achieve the aims of the Night.
World Book Night is a celebration of books and aims to encourage people who may not regularly read to pick up a book and start to enjoy the magic of reading. Books transport us to another place and draw us into a new world. Looking at the list and the books that I already knew Alexander McCall Smith's The No. 1 Ladies' Detective Agency
jumped out at me.
Precious Ramotswe is Botswana's first (and only) female detective and this first book in the series follows her as she establishes her new business and solves a number of cases including that of a missing husband, a father who has mysteriously reappeared and a doctor whose inconsistency causes problems for his employers. For the most part each case is self-contained within its own chapter, although there is one storyline that continues throughout the latter part of the book.
This is an archetypal cosy mystery – there is no explicit violence, no sex scenes, no swearing and a completely unthreatening narrative. Precious is a likeable character and we will her on, but we are not blind to her foibles. As can also be said about the Botswana portrayed in these stories. McCall Smith is a Scottish lawyer who co-founded the University of Botswana and is an expert in the country's law. His love of the nation shines through in the stories and makes me desperate to visit the country. However he is not blind to the problems it faces and this book examines both the belief in witchcraft which leads to violence against children and the threats posed by dangerous wildlife.
This is an easy, enjoyable read – one which holds no surprises for the seasoned crime fiction fan but works well in taking the reader to a new world. Some critics have condemned McCall Smith for creating a story about a Black African woman which is clearly from the perspective of a White European man. I'm sure that's fair comment but perhaps takes the books more seriously than they take themselves.
The No 1 Ladies' Detective Agency books are written with affection for the setting and the characters and that leads to the reader feeling that same affection. I can't imagine many books more likely to foster an enjoyment of reading and lead the new readers to pick up second, third and fourth books. A real gateway drug of a book.