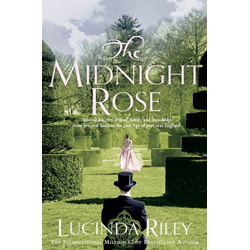 Published: 2014
Author: Lucinda Riley

Romantic, beautiful and well worth the long read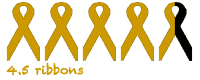 I love getting review copies of books through the post – no matter how many I receive there's still a real excitement when they arrive. Someone wants me to read their book and give my opinion to other people. It's a true thrill. I'd be lying though if I said there aren't days that I look at my post and sigh. Mostly because some books are just enormous – 600 plus pages and a pretty (but heavy) binding. Don't get me wrong, I love reading and try to grab every free moment doing so, but every now and then the thought of a huge book that's going to take me 10-14 days to read is a little tiring. Couple that with the fact that my arms have become weak since becoming a Kindle owner and big books are no longer my friends.
When The Midnight Rose
by Lucinda Riley popped through the door, I was a little afraid. It's 659 pages long and promised an epic story of romance and loss. I envisaged a two week slog through a so-so story in a genre I'm not particularly keen on. Thankfully I couldn't have been more wrong. I loved this book and stayed up well into the night so that I could keep going with this beautiful story.
The lives of two very different women are linked by their experiences at Astbury Hall, the home of an aristocratic English family. In the 1910s young Indian girl Anahita travels to England as companion to Princess Indira, daughter of a Maharajah. Over the course of the next decade she meets and falls in love with Donald Astbury, the heir to Astbury Hall but their love is doomed from the start. In 2011 rising Hollywood star Rebecca Bradley arrives to film her latest movie at Astbury Hall, where she meets Anahita's great-grandson who is on a mission to find out the truth about his family.
The scope of The Midnight Rose is breathtaking, we are taken on a thrilling ride from the glamour of a Maharajah's palace where little girls call baby elephants their pets, to the dreariness of an English boarding school and the tangled love life of a Hollywood actress. Every aspect of the story (until the very end) seems thoroughly believable and you feel as though you are right in the middle of the action. Riley has managed to bring a wide variety of locations to life, no easy feat.
The characters are generally very well-rounded, particularly Anahita. I would read another 600 pages about her life in a heartbeat. Rebecca isn't quite as well-drawn but to an extent that doesn't really matter. This is Anahita's story and everyone else exists just to bring her to life. The only slight disappointment was a little meandering in Rebecca's story at the end – not very believable nor necessary to the story. It didn't stop me loving the book though.
I rushed through this book in about five days, which for me is exceptionally good going. It's a brilliantly romantic story and a thoroughly enjoyable read. I hadn't read any Lucinda Riley before but I certainly will in the future – I'll probably just make sure the longer books are on Kindle.