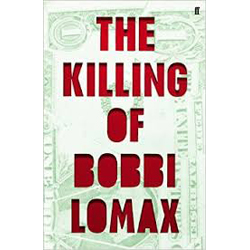 Published: 2015
Author: Cal Moriarty

Well written, but lacks characters to care about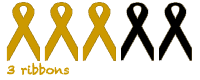 It is Hallowe'en 1983. Prom queen and teenage bride Bobbi Lomax lies dead on her front lawn, killed by a bomb placed by an unknown assailant. Just a few minutes later Peter Gudsen is also killed, a nail from a bomb piercing his brain. Within a few more minutes, a third explosion leaves rare books dealer Clark Houseman seriously injured. Three seemingly unconnected victims are attacked on the same day in a small, religious town. It is the job of Detectives Sinclair and Alvarez to find the killer before he or she has the chance to attack again but their investigation is hampered by the influence of the Faith, the religious organisation which controls the town and its people.
I have very mixed feelings on The Killing of Bobbi Lomax
. Part of me really enjoyed it – the swapping of chapters between investigation and flashback to the motivation for the bombings worked very well. The unravelling of the events which led to murder and destruction was intriguing and I loved the guessing game that it prompted about who the killer was and why they planted the bombs, a guessing game which progresses a little more each chapter. The Faith  (a thinly veiled representation of the Mormons) is a fantastic plot device and a great creation. Cal Moriarty's writing is also very good and the story flows well and is compulsive reading.
So, that's the good. The not so good and the part that left me unsatisfied was my complete lack of interest in any of the characters. With the exception of one character (not the titular Bobbi), there isn't a huge deal of character development and I was left unsatisfied at not getting to know them. The vast majority seemed fairly one dimensional and stereotypical, even the slight back story of Detective Sinclair's missing daughter and his antagonistic relationship with the head of the Faith didn't feel developed enough.
For many readers this won't be a problem, the plot is good and the writing very good however I need to be able to feel connected to the characters and as such couldn't say that I really enjoyed The Killing of Bobbi Lomax as much as I had hoped that I would.