Published: 2013
Author: Herman Koch
Shocking, thought-provoking and brilliant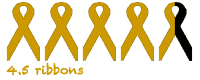 Whenever I'm reading publicity material for books my hackles are raised by phrases such as "If you loved xx then you'll love this". It's such a cheap way of selling a book which ignores the merits of the book being sold and attempts to piggy-back on the popularity of a previous success. I can see the merits of such tactics – it is good to know when books have similar themes and it's also good to know which books might appeal or more importantly won't appeal. With so much choice out there anything that narrows down the potential selection has to be applauded. My problem though is that as a marketing tool it never seems to get it right and books which have only similarities are thrown together. It's almost like saying "If you like bananas then you'll love lemons" – after all, they're both yellow and in the fruit aisle.
In the case of The Dinner
by Dutch author and actor Herman Koch one comparison in particular would have made me completely ignore this fascinating, thought-provoking, terrifying gem of a novel. The Guardian described it as "reminiscent of The Slap" and Australian newspapers reporting Cate Blanchett's interest in directing a big screen adaptation of The Dinner have called it "a Slap-style film". I hated The Slap with a passion, it is one of the worst books I have ever read and had my rating system given the option of 0/5 then that would have been its score. Nothing is more likely to make me want to throw a book into the fiery pits of hell than it being a rehash of The Slap, a thoroughly vile piece of trash. The Dinner on the other hand is shocking and discomforting and an absolutely brilliant read.
One evening in Holland two brothers and their wives come together in a very posh restaurant to discuss the behaviour of their teenage sons. Our narrator Paul is clearly overwhelmed and overshadowed by his charismatic and successful politician brother Serge, a man likely to be elected the new Prime Minister in a matter of weeks. To say much more about the plot would be straying dangerously into spoiler territory and this is very much a book that benefits from knowing as little about the plot and characters as possible.
The writing is beautifully intricate and everything is described to the point where you feel truly immersed in the action. You feel as though you are at the restaurant with the Lohman family, being fussed over by fastidious waiters when you just want to get on with the evening and finding out what has happened to bring these four people together.
The Dinner is shocking in a number of ways – the actions of the teenagers, the actions of the adults, the casual disregard for the safety and feelings for others, the challenge to the readers asking what we would do in such circumstances. There are moments where we don't know how reliable a narrator Paul is, where our sympathies change from character to character and where our own prejudices meet us head on.
There are a number of plot-holes and of unanswered questions but I actually found that they made the story all the more intriguing. Was Paul a reliable narrator? Could the events described here happen? Are they happening around us everyday? How far will parents go to protect their own children, who is to blame when horrific events occur and how far are we from a complete breakdown in civilisation?
I can't think of a book with which to compare this – I can see very superficial similarities with The Slap but this was a far superior read in every way. The best I can say is that if you like well-written, shocking and thought-provoking novels that stay with you for days after you finish reading them then The Dinner is definitely one for you.