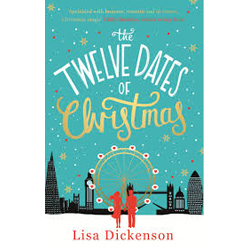 Published: 2015
Author: Lisa Dickenson

A funny and warm Christmas treat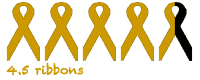 I've been getting lots of proofs of Christmas books recently and they all look great fun. This is shaping up to be a fabulous November and December for fans of fun and frothy romance stories. My latest Christmas read is Lisa Dickenson's The Twelve Dates of Christmas
, winner of the Novelicious Debut of the Year. If I'm honest it's going to take something special to dislodge this as my new favourite Christmas book.
Claudia's festive season doesn't start well when on the first date of Christmas she splits up with her boyfriend Seth on what is supposed to be an evening out to rekindle their romance. Claudia decides that she won't let this spoil what should be a wonderful Christmas and embarks on a series of dates. Claudia faces disastrous dates and a love triangle with her best friends hoping to find love before a special Christmas wedding.
I'm always a bit suspicious when people say they laugh all the way through a book, but in this case I really did. From Seth's idea of romance and his roaming penis in the first chapter to the celebration of Christmas Day, I laughed more through this book than I have through any other. The situations that Claudia finds herself in are gloriously funny, with her date at the fairground being particularly painfully enjoyable. It reminded me of a dreadful date I once had, the guy didn't bleed on me thankfully but it certainly brought back memories I had suppressed.
I loved Claudia and her mishaps, unlike many romantic heroines she seemed utterly real – her exploits with the scratchy underwear in an attempt to be sexy is exactly the kind of thing I would do. I once tried to wear a strapless bra. It didn't end well… I also enjoyed the inclusion of a nice scuba diving instructor, reminded me of my husband.
The story was fun and the characters enjoyable. Lisa Dickenson's writing is great and keeps the story moving along really well. The book's episodic genesis doesn't stilt the flow as can be the case, instead it makes you want to get from chapter to chapter as quickly as possible.  It also contains the very important message for all women – life is too short to stay with a man who steals all the strawberry creams.
I thoroughly enjoyed The 12 Dates of Christmas, it's a great light-hearted, funny, romantic story that will warm your heart more than eating a Christmas pudding with brandy sauce in front of a roaring log fire.