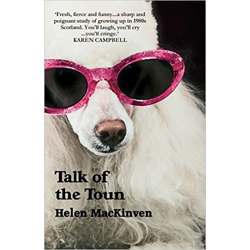 Published: 2015
Author: Helen MacKinven

Authentically 80s – but the characters left me conflicted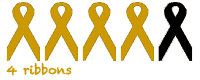 Most people can't pin down exactly when they made up their minds about contentious issues such as the death penalty or abortion. They are opinions that, for the most part, develop over time or in some cases are just so deeply ingrained that they seem to have been there forever. I'm an exception to my own rule. I can remember quite clearly when I started to regard myself as "pro-choice" when it comes to abortion. I was in second year of secondary school in the late 1980s, I was 12 and the RE teacher showed us an exceptionally graphic anti-abortion video. It was so disturbing that a pregnant teacher stood at the back of the class and wept. I was incensed by the nasty, bullying tactics and I decided that I was of the exact opposite opinion to the one that was being pushed. Twenty-odd years on my opinions haven't changed so much, but for a long time I thought ours was the only Catholic school which showed such a video. Until I read Helen MacKinven's debut novel, Talk of the Toun
, which starts with schoolgirl characters being shown a very similar video. That was just the first of several very recognisable incidents that are retold in this book.Set in Falkirk in the mid-80s, with characters about five years older than me, this is the story of Angela and Lorraine, best friends with childhood who are starting to drift apart as they get older. Angela is desperate to both hold onto the friendship and move on from the stifling small town where they live, with her closest friend in tow but her actions set in motion a devastating turn of events.
I finished Talk of the Toun about a week ago and I still can't stop thinking about it and considering my opinions of the characters. The first word that springs to mind is authentic. I recognised much of what happens in the book from the aforementioned anti-abortion video, to the phrases used by Angela's mum and gran, to the sectarianism running through the story, to the overwhelming desire to move on from the working-class life that seems to be closing in around you as a teenager. Nothing as extreme as the events in this book ever happened to me but I believed every word of the story. The situations and the voices of the characters are absolutely real, and although I'm a west of Scotland girl rather than east, I'm not sure I've ever read a book that represented the community I grew up in quite so well.
My feelings are a bit more torn when it comes to the characters. The book is full of black comedy and for the first half Angie is a sympathetic and likeable heroine, but as the narrative develops the humour lessens and it's harder to relate to Angie. This disappointed me at first but the more I think about it the more I actually appreciate the developments and how Angie behaves, it's much better than a tidy black and white representation of the character.
I can't forget the best character in the book – Senga, Angie's gran and pet psychic. She's a fabulous representation of the strong, wise, funny, canny women that know more than they ever say – but still manage to say a hell of a lot.
Talk of the Toun isn't an easy book (although it is easy to read), it's dark and it's sad and I absolutely guarantee that it will be a hit with book groups with some readers loving it and others not so sure. After lots of careful consideration I definitely come down on the admiring side.