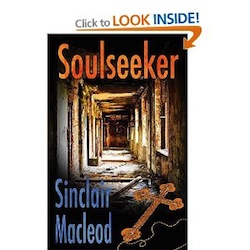 Published: 2013
Author: Sinclair Macleod

A dark and compelling thriller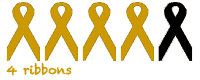 Just over a year ago I reviewed Sinclair Macleod's The Reluctant Detective, the first in his series of crime novels set in Glasgow with an insurance investigator who gets caught up in murders. I mentioned in that review that while The Reluctant Detective wasn't by any stretch of the imagination a cosy mystery nor was it quite dark enough to be categorised as a "tartan noir" crime novel. It was a perfectly well-written and very enjoyable detective story which I very much enjoyed, but it was lacking that sinister bite. Another couple of books focusing on the same hero Craig Campbell, have been released since then and while I haven't had a chance to read them yet I imagine they have a similar tone. I was quite excited to hear of the author's new novel Soulseeker
which promised a much darker tone than the original Reluctant Detective series.
Supporting character from previous books Detective Alex Menzies is the main character in the first in this new series. On Alex's first day as a newly promoted Detective Inspector a burning body is found and Glasgow is suddenly in the grip of its first serial killer in 40 years, a sadistic murderer attempting to get to the bottom of what happens to a person's soul at the moment of death. As the body count gets higher the threat comes dangerously close to Alex and her team.
I thoroughly approve of the new, dark direction that Sinclair Macleod has taken here and it was a smart move to a police procedural context for a serial killer story. It was reassuring though to hold onto characters that readers already knew and have developed a relationship with – you'll be fine coming into Soulseeker completely fresh though. Alex is a great protagonist, strong and capable but not harsh. She is vulnerable enough to show where she has weaknesses but these do not lessen her. My one complaint about the characterisation of Alex and the way that we know that it is a male author who created her was the very small episode on her first morning at as DI where she fished a bra out of her ironing pile. Hahaha. Oh Sinclair – did any woman ever put a bra in the ironing pile?
Other than that tiny blip, this is a well-researched book with the post-mortem scenes in particular eliciting satisfied winces and the descriptions of the murders and discoveries of the bodies are definitely gory enough for readers who like their novels on the noir-ish side. As a Glasgow girl I also thoroughly enjoyed the description of my city and yelped with excitement (not advisable on a plane as I was) when the crucial car chase scene drove up Red Road, the street I grew up on.
I'm not sure if I could say that it's quite up there with classic Val McDermid or Christopher Brookmyre yet, I picked out the killer about half-way through the book and was just waiting for the detectives to do their job and catch up with me. I couldn't put it down and read it in less than a day. It's compelling and thoroughly enjoyable. If you like your thrillers dark and want a decent representation of Scotland's greatest city, this is definitely the book for you.