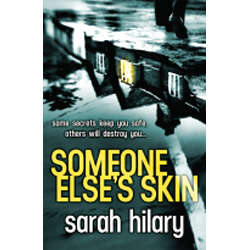 Published: 2014
Author: Sarah Hilary

Fabulously dark and thrilling debut novel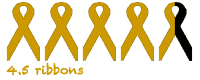 It's been a while since I read a crime novel. Despite it being my favourite genre I hadn't picked one up so far this year. Other books seemed to make it to the top of the to-be-read pile thanks to review schedules, book group and my desperation to catch up with A Song of Ice and Fire books before buying season three of Game of Thrones on blu-ray. I was delighted to receive a copy of Sarah Hilary's debut novel Someone Else's Skin
, the first in the DI Marnie Rome series.
Marnie Rome is a rising star in the Metropolitan Police, a Detective Inspector in her early 30s she has seemingly put the brutal murder of her parents behind her as she climbs the ranks. She and her sidekick DS Noah Jake work together investigating some of London's most violent crimes. It seems a fairly normal day for the duo – but a visit to a women's refuge to interview a witness explodes in a frenzy of violence that will have deep repercussions for both Marnie and Noah, and the women in the refuge.
I loved this book and found it difficult to put down to do everyday things like eat, sleep or work. I just wanted to know what was going to happen next. It's one of the best crime novels I've read in a long time from an exciting new writer. It is suspenseful, dark and frightening but what makes it so frightening is its ordinariness. Everything is rooted very firmly in reality – domestic violence and honour attacks form the core of the characters' experiences. The killers in this book aren't mindless psychopaths – they are ordinary, damaged people. They are the kind of people who live next door to you and me, which makes their violent actions even more disturbing.
The characters are completely believable and likeable. Marnie and Noah both have their issues, aren't quite members of the station boys' clubs. The slight disconnect from the majority of the force is a fairly standard feature of crime fiction but very often it overwhelms the narrative. Thankfully this is far from the case here. Marnie and Noah are complex characters but never less than completely likeable which makes their experiences matter more to the reader.
Sarah Hilary's writing is brilliant, she keeps the story moving along at a fabulous pace and there's never a dull moment. The violence is very real, but never pornographic or included just for the sake of having a violent scene. There are some twists but not so many that you become tired of the change of direction. It's perfectly judged in every way.
I've not read a debut crime novel this good in quite a long time and I'm already excited about the next book in the Marnie Rome series.