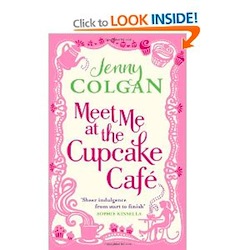 Published: 2011
Author: Jenny Colgan

A romance with heart, soul and cupcakes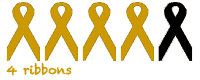 I like to think in another life I could have been Jenny Colgan.  We're roughly the same age and both come from the West of Scotland, but Colgan has written a number of best-selling 'chick-lit' novels.  I haven't!
I decided that Jenny Colgan could be my alter ego when I read her third book 'Looking for Andrew McCarthy' about a girl who goes on a search for the Brat Pack heart-throb to help her solve her problems.  I had a huge crush on Andrew McCarthy when I was younger and a novel about someone who adored him as much as I did was a dream.  Since then I've read pretty much all of Colgan's books.
Meet Me at the Cupcake Cafe
is Colgan's latest love story and picks up on the current popularity of everything to do with cupcakes.  Issy Randall has been made redundant from her job in the City and turns to her love of baking as the next chapter in her life.  Against the advice of her friends she opens a cupcake cafe.  The story follows the trials Issy faces in establishing her business and making sure she finds the man of her dreams at the same time.
There's nothing startlingly original in Meet Me At The Cupcake Cafe.  I had even seen the concept of adding recipies to the beginning of chapters before, notably in Joanne Fluke's 'Hanna Swenson' series of murder mysteries.  The characters are all fairly standard too.  The feisty heroine determined to stand on her own two feet, the slimy city-boy, the adorable bloke we know is perfect for the protagonist, even if she doesn't.
What separates Jenny Colgan's books from the pack of identikit sparkly covered novels is the warmth with which she writes.  She creates characters and situations that you truly care about.  Her books are funny and warm and like a big cuddly blanket on a cold day.
There are moments of real emotion, particularly as we watch Issy's grandfather fight the illness which is robbing him of his mental and physical capabilities.  It's not an in-depth examination of the impact of illness on families, but we care about Issy and her grandfather.  It's a touching sub-plot.
Jenny Colgan is never going to win prizes for high art, but I don't care.  Her books are well written, enjoyable to read and this one even has cupcake recipes!  Sometimes there's no need for anything else.