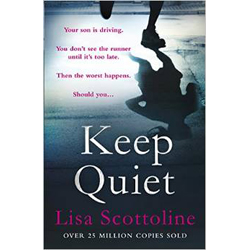 Published: 2014
Author: Lisa Scottoline

Brilliant and frustrating in equal measures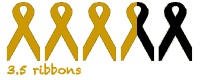 How do parents protect their children when an innocent mistake could ruin their whole life? Even when that mistake has horrific consequences which are deserving of punishment? That's the question at the heart of Lisa Scottoline's new book Keep Quiet
, a novel with a terrible moral dilemma at its centre and more twists and turns than you can shake a stick at.
Following years of financial instability and the single minded building of a business, Jake Buckman is desperate to build a relationship with his 16 year old son Ryan. One Friday evening in an attempt to curry favour with Ryan, Jake allows his son to drive home. Tragedy strikes when Ryan hits a jogger, a young girl is left dead and Jake has a split second decision to make. Does he call the police and allow his son's promising future be destroyed? Does he take responsibility himself and risk losing his business and his marriage? Or do they leave the scene and destroy the evidence of their involvement in the accident? As the consequences of Jake's decision unfold his marriage, business, freedom and life are all threatened.
I'm finding it hard to judge Keep Quiet as it both gripped and frustrated me. At times I couldn't put it down, I was desperate to find out what happened next and it was a compulsive page-turner. Several times I gasped out loud at the latest revelation and had to push on through that "one more chapter" to see how the narrative played out. There were a number of frustrations though, a couple of times I did wonder if we had had one or two many twists. I saw the "big twist" coming a mile off and felt a little disappointed when it actually happened.
I was also disappointed by the fact that I didn't particularly like Jake or his wife Pam, both of whom seemed determined to smother Ryan and treat him as a child. Ryan on the other hand was a thoroughly likeable and believable character and his pain at causing a death is palpable. The emotions throughout the book are raw and that added an interesting dimension to a fairly unremarkable story of a hit and run. I do wonder if my reaction to the central moral question was clouded by the fact I don't have children – I don't understand that primal instinct to protect another person no matter what they have done. I would love to know the reactions of parents reading this book – would you have done the same as Jake?
Despite the odd frustration I really enjoyed Keep Quiet. It's a well-written, knowledgeable and gripping novel that kept me awake into the wee hours for a couple of nights. I had never heard of Lisa Scottoline before, but apparently she's a multi-million copy selling author. I shall look for more of her books, I have a feeling I will like them very much.