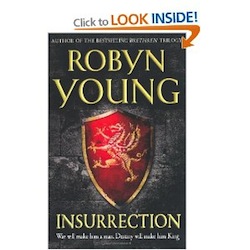 Published: 2010
Author: Robyn Young

How to make an exciting period of history really, really dull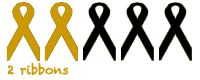 For years I was happy reading crime novels and romance and chick-lit stories and I didn't stray out of my comfort zone very much. I read the odd book from other genres but for the most part I was happy. When I finally did broaden my horizons the biggest surprise to me was how much I enjoyed historical action adventure novels. I absolutely lapped up authors such as Conn Iggulden and Bernard Cornwell and quickly decided that this was an area that I wanted to explore further. When I heard about Robyn Young's Insurrection
, about Scottish King Robert the Bruce I was really excited. I studied Scottish History at University, I love historical fiction. This was going to be the perfect match. Then I started reading.
Insurrection is the first in Young's trilogy about legendary King of Scots, Bruce. This telling of his story begins in 1286 long before he is King. Long, long before he is king.  The succession to Scotland's throne is wide open, some of the country's most powerful families are at war and English King Edward has his own ambitions for the thrones of Britain. Young Robert Bruce is torn between loyalty to his grandfather and Scotland and his father, Edward and England. As the novel continues and epic battles are fought Robert finds himself defying the powerful King and joining a dangerous insurrection.
Sounds wonderfully exciting doesn't it? And yet Young has the talent that I thought was unique to my Scottish history professor at Glasgow University. She makes events which should be brilliantly thrilling and stimulating absolutely dull and boring. I was frustrated by how dull I found Insurrection as I really wanted to love it. Every time I found myself starting to develop an interest in the characters and events something would happen such as a twenty-year flashback which completely disrupted the flow of the narrative and destroyed what little goodwill that I had started to build towards the novel.
To be fair to Young, the battle scenes are powerful and thrilling, she really does know how to ramp up the tension and excitement in these passages and isn't afraid to make them gory. These were bloodthirsty times and the battles in Insurrection reflect that nicely. It's just a pity that the chapters between battles are long and drawn out and did absolutely nothing to hold my attention.
What I assume were intended to be shock twists in the story were telegraphed hundreds of pages in advance and the fact that a spider plays a role in Robert's future is constantly referred to. I didn't count how often the word web was used but it's pretty bloody often. Maybe it's meant to be subtle but a brick would have been more discreet.
About one third of the way through Insurrection I started to resent the fact that I was reading it and my mind started to wander to my ever-increasing To Be Read pile. Every single book on it, everything that was available on Kindle for 20p deemed much more interesting and attractive than this book and that's never a good thing to experience when reading a book. I won't be continuing with this trilogy and I'd really like it if my country's rich and exciting history could be portrayed in a way that didn't send me to sleep.