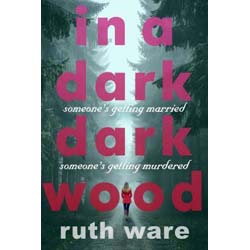 Published: 2015
Author: Ruth Ware

A nail-biting, terrifying thriller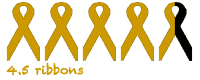 Ruth Ware has a new book out this year, The Woman in Cabin 10, and it looks great. A proper Agatha Christie-esque mystery about a mysterious disappearance on board a luxury cruise ship. I'll definitely be adding that to my never-ending to-be-read pile. But the news about the new novel spurred me on to actually read last year's debut from Ware – In a Dark, Dark Wood
.
Nora is an author who lives a relatively solitary life in London. She has few friends and is still escaping a mysterious event in her past. She is invited to the hen weekend of a friend she hasn't seen or spoken to since leaving school abruptly. Despite her misgivings, Nora agrees to attend the gathering in a deserted house in the English countryside. As the weekend unfolds, violence erupts and Nora's past comes back to haunt her.
This is a bloody fantastic book, a nail-biting thriller which grabs your attention from the first page and whips through a terrifying weekend at breakneck speed. The split timeframe (not always one of my favourite ways of reading a book) works incredibly well as the reader knows something dreadful has happened and that Nora has been involved in a shocking and violent event.
At first I wasn't sure if I was reading a crime novel, a psychological story or a horror. I was put off balance and I kind of liked it, it kept me thoroughly intrigued and I desperately wanted to know what happened next. There was a sense of doom and claustrophobia throughout which chilled the spine (in a really good way).
I enjoyed the characters, particularly Nora although I did get frustrated with some of her actions towards the end of the book. I loved how Ware managed to have a realistically diverse cast of characters without anyone being seen as the "token" member of the group (the gay male best friend almost tipped into this category but changed managed to stay on the right side of the stereotype).
I wasn't hugely convinced by the villain's motivation which was a slight disappointment after such a fabulous read but because I enjoyed the rest of the book so much I was willing to put that to one side. For others though I can see that being a bit of a problem.
I loved the tension and the plotting of In A Dark, Dark Wood and am so looking forward to Ruth Ware's next novel. And I think I'd rather read that than attend a hen night ever again.