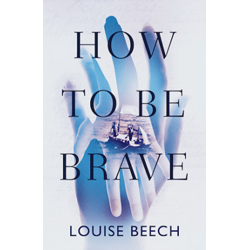 Published: 2015
Author: Louise Beech

Lyrical and beautiful – a triumph of storytelling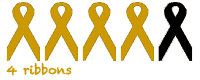 A couple of years ago I went to a storytelling evening on Orkney. I persuaded others to come along with promises of a dram by a peat fire, squishy leather chairs and some magnificent Orcadian folklore. I have never been so wrong about anything in my life. There was a peat fire, uncomfortably hot as it turns out, there was no drinking and there was frankly weirdness with puppets and a man in a bodywarmer telling us about some rocks from the time of Jesus. I've steered clear of anything to do with "storytelling" since. Which is why it was a surprise that I was so keen to read Louise Beech's debut novel, How To Be Brave
, from independent publisher Orenda Books.
How to be Brave puts the power of storytelling front and centre and how it can be a force for good is a main theme of the book. Natalie's life is thrown into chaos when her adorable, book-loving nine year-old daughter Rose is diagnosed with Type 1 Diabetes. Overnight, Rose transforms from a typical cheeky but loving child into a resentful, angry one who Natalie no longer recognises. Rose only agrees to the regular bloodtests and insulin injections after Natalie promises a story she has never heard before – the story of her Great-Grandfather Colin Armitage who survived weeks at sea after his ship is sunk by a German torpedo during the Second World War. Using diaries, notes and newspaper cuttings, Rose and Natalie tell each other Colin's story and his journey helps them on their own.
The most surprising thing about How to be Brave is that it is mostly true. Author Louise Beech does have a daughter with Type 1 Diabetes and her sadness and anger at the situation is fully realised on the page. More incredibly, the story of Colin is – as far as it is possible – completely true. Beech's grandfather was one of the survivors of the sinking of the SS Lulworth Hill who found themselves on a life-raft with little food and water for weeks. The story she retells is absolutely remarkable – it's one of courage, determination and sheer good luck. I found myself googling the story of the ship before I finished the novel because I couldn't believe it to be true. It is – don't do as I did and spoil the ending for yourself but do read more about it when you've finished the book.
It's not enough that the story is (almost) true though. It's also beautifully, poetically written. When I imagined our storytelling evening on Orkney this was the kind of lyricism and all-enveloping nature that I had in mind. Something that would take me away from where I was and transform me to a different time and place. Something that would reinforce the power of a good story, well told, to help change thoughts and actions.
The book also explores the idea that memory can become part of a family's DNA with descendants feeling the experiences of their parents and grandparents. It's a fascinating but necessarily all too brief introduction to the topic which is currently being explored in relation to the children and grandchildren of Holocaust survivors.
I'm just going to say a brief word about the cover art – not something I normally do as I normally don't pay much attention to covers, but this is a beautiful and haunting image which fits perfectly with the story within.a
It's not a perfect book – it took me a good few chapters to get into the narrative but once I did I was well rewarded. It's an amazing story told in a wonderful way.
(If you would like to know more about the storytelling evening from the point of view of one of the poor souls who endured it at my behest then my mate Andy's blog is the best port of call – scroll down past all the diving stories, or read the diving stories too.)