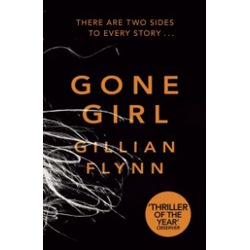 Published: 2012
Author: Gillian Flynn

Mesmerising and nasty – but with a disappointing ending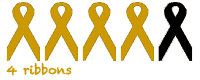 One of the most popular and talked about books of the last 12 months has been Gillian Flynn's mystery Gone Girl
. Reviews have refused to discuss the narrative in case any of the suspense was spoiled and it has been praised for its literary excellence as well as its ability to please a mass audience. Richard & Judy chose it as one of their Spring 2013 bookclub picks and Reese Witherspoon has bought the film rights to the book.  The adaptation will star Ben Affleck and Rosamund Pike as the protagonists Nick and Amy Dunne. As always with such lauded books I approached it with both excitement and a little bit of trepidation.
I have to say, I don't mind talking too much about the story. I try never to give spoilers and won't do so here, but it's really not going to be that hard. Married couple Nick and Amy Dunne have both been victims of the recession and lost their writing jobs in New York and have moved to Nick's hometown in Missouri. On their fifth anniversary Amy disappears and Nick is instantly suspected of foul play. Through Nick's narration and Amy's diaries a picture emerges of a troubled marriage and a couple who don't know each other as well as they had first believed.
Of course there's much more to Gone Girl than that, but basically it's the story of a marriage breakdown and the horrific consequences of that breakdown. It isn't a new story in any way at all. It's one of the oldest stories imaginable and the shroud of secrecy that has surrounded the book is nothing more than a very clever marketing ploy.
That's not to say that I didn't enjoy Gone Girl, I really did. Flynn's writing is mesmerising and addictive and it was one of those books that you promise yourself "just five more pages" until about three in the morning. Flynn tells an old story in a new way and with a viciousness and nastiness that is enthralling. I loved how the narrative twisted and turned and both narrators are pleasingly unreliable. I'm looking forward to the film version and while reading the book and before knowing about the casting I thought Ben Affleck would be perfect for Nick. Rosamund Pike will be a perfect Amy – cool and intelligent but able to give a hint of darkness.
I had a major problem with the ending of Gone Girl and browsing other reviews and Goodreads discussions I know I'm not the only one. I like a novel to end with a resolution and to satisfy me that the right conclusion has been reached. I didn't feel that was the case here and it left me feeling oddly cheated. I had invested so much into this book and I wanted an ending that satisfied me as much as the rest of the novel. Other readers, I know, have felt exactly the opposite. The ambiguous ending is in keeping with the nature of the narrative and anything else wouldn't have worked.
Gone Girl is an absolutely addictive read but it isn't a new story and it isn't perfect. I thoroughly enjoyed it but it doesn't deserve the plaudits it has received and the ending left me cold, a huge shame given how much I enjoyed the rest of the book.