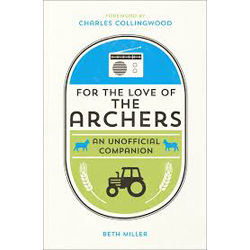 Published: 2015
Author: Beth Miller

A perfect little companion to The Archers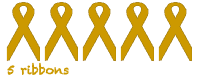 You probably don't know this about me but I love The Archers, I have a proper soft spot for the long-running Radio 4 soap opera. I have the characters I like and the ones I can't abide (stop being an interfering old bat Jill, no-one cares about you). I like the characters that other people don't (Lynda Snell) and care about what happens in the flower and produce show. I was delighted when I discovered that Beth Miller, author of The Good Neighbour which I reviewed a few weeks ago, had written an unofficial companion to the series. For the Love of The Archers
is a delightful compendium of facts, history and titbits about life in Ambridge.
Introduced by Charles Collingwood, the actor who has voiced Brian Aldridge for just over 40 years, this is a perfect books for fans old and new. Longstanding fans will be reminded of previous characters, well-loved (and hated) storylines of the past and village politics. For those who are newer to the programme, this is a great catch-up tool to help explain the odd bits of narrative that are dropped into conversation and the complicated relationships – if I'm honest I'm still struggling to work out if there's a family connection between Peggy and Jill (who I didn't realise were different characters for my first year listening) but the answer will undoubtedly lie in here.
The book contains quizzes, a trip round the village and fans explaining why they love the programme so much. For the Love of the Archers is a small book, but it's beautifully formed and it's ideal for anyone who listens to the show. Even though it's still only October, I'm going to mention the C word – if you have an Archers fan in your life, this is the perfect Christmas present for them. Just be warned – they won't talk to you much on the day itself, other than to share the snippets of information that they've just learned.