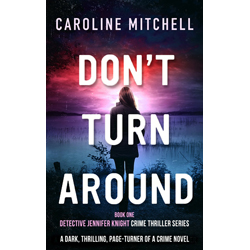 Published: 2015
Author: Caroline Mitchell

A mix of genres that I'm not sure should work – but they do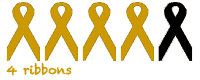 If there are two genres I would never normally put together, it would be paranormal and crime. I like my crime to be earthy and rooted in something that I can believe. I'm a huge crime fan, it's certainly my favourite genre however I'm not quite so keen on paranormal stories. I tend to find myself losing interest and being unable to suspend my disbelief for too long. I was a bit sceptical about the idea of pairing the paranormal and a police procedural in Caroline Mitchell's Don't Turn Around
, but I'm nothing if not open-minded to a book.
DC Jennifer Knight works in the small southern English town of Haven, chasing drug dealers and attempting to prevent burglaries. Her once promising career has been halted by an incident in her past which continues to haunt her. A seemingly routine stabbing incident sparks an investigation which leads Jennifer to believe that the crimes of a long-dead murderer that her detective mother helped to catch are being repeated.
The shift in narratives between Jennifer's investigation in the present day and the development of a serial killer and his original crimes works extremely well and is very readable. I've been critical in the past of books which switch timeframes too quickly but the balance was just right here.
The police procedural elements are very good and there's the familiar elements of troubled detective, loyal sidekick and frustrating boss. The only real difference is that Jennifer's trouble are paranormal in nature. As I said, I was a bit unsure about the mixing of genres but I actually found that it worked. The story never lurched from one genre to the other, instead they were seamlessly linked. Jennifer is a hugely sympathetic character and I didn't find the issue that made her different grated on me as is sometimes the case.
The last couple of chapters did seem to happen very quickly and felt a bit convenient in terms of wrapping up the story but that didn't matter too much. It felt very much like the pilot episode of a TV series – setting up the concept, introducing the characters and pointing in the direction that the series is going to take. That left me, while feeling a little short-changed by the final chapters, quite excited about the thought of another book in the Jennifer Knight series.
My initial concerns were happily unfounded and Caroline Mitchell has created an intriguing new mix of genres which will hopefully satisfy fans of both.