Published: 1985
Author: M.C. Beaton

A cosy Highland mystery – no blood but plenty of humour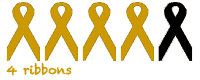 Oh the weather outside is frightful and the fire is so delightful so while we've no place to go let's get reading. Actually the weather outside is frightful, woke up yesterday morning to an unexpected covering of snow outside so it was the perfect day to sit inside writing reviews and doing some reading under a blanket. It was a day to be all warm and cosy… a bell rang in my head. Fab blogger Jenn over at Jenn's Bookshelf is hosting a Cozy Mystery Week and it was the perfect day to get my submission ready.
Some bloggers are adding a new review every day but I'm not such a cozy mystery fan that I could do that but the week was a good opportunity to have a nice, easy, fun read. Having tried M.C. Beaton's Agatha Raisin series earlier in the year I took the huge leap to her Hamish MacBeth series and the first novel in the chronicles of the Highland bobby, Death of a Gossip
. Best known in the UK as the inspiration for the TV series which at the beginning of Robert Carlyle's career, the Hamish MacBeth series has been running since 1985 with an impressive 28 novels in that time.
Cozy (Cosy as it's properly spelt here in the UK) mysteries are those mystery stories which are a little gentler than the majority. There may be murder but there's little mayhem. There's more likely to be humour and whimsy running through the narrative rather than blood and guts and that's exactly how it is with Death of a Gossip.
In the fictional shortbread tin Highland village of Lochdubh a disparate group comes together to learn how to fish but the bad behaviour of one particularly vicious member of the group threatens the happiness and harmony of the gathering – until the gossip is found drowned in the loch tied up with fishing line. It's up to Constable MacBeth to unmask the murderer and restore harmony to his village, while at the same time scrounging food and sending money home to his parents and many younger siblings.
Like Agatha Raisin and The Quiche of Death there's nothing in Death of a Gossip to trouble the hardened mystery buff, but I suspect that's not the point of the cosy mystery. I actually didn't want to read this book to wonder who the killer was or to try to unravel any fiendish, hidden clues. I wanted to revel in the gentle humour and get to know sweet characters and there was plenty of both here. Hamish is an engaging hero who could never be accused of being sexy or adventurous but I'll bet than in all 28 books he'll never fail to get his man. The Scottish Highlands are painted beautifully by Beaton and the tourist board must love the image they portray of the country – this isn't Rankin's blood soaked Edinburgh or the mean streets of McIlvanney's Glasgow. This is a gentler, more appealing Scotland – despite the murder (although to be fair, the victim had it coming).
If you're looking for a gentle, enjoyable, fun mystery read that will happily while away a few hours while the snow falls outside then you could do lots worse than M.C. Beaton's Hamish MacBeth series. As winter kicks in I'm sure I'll be reading more of these fun little books.