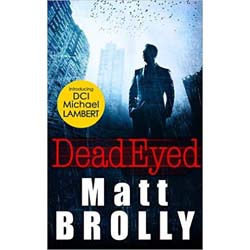 Published: 2015
Author: Matt Brolly

A fabulous, grisly debut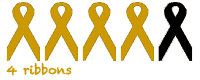 Publisher Carina has started a new online crime club, aimed at people who love crime fiction and who want to be able to interact with authors and other fans of the genre. Naturally I was completely sold on the idea and signed up straight away. Real life has (as you might have noticed) got in the way a little bit of me fully participating and keeping up to date with my reading and social media but I have been reading as much as possible. The first author featured in the Crime Club was Matt Brolly and his DCI Michael Lambert books, including the first in the series – Dead Eyed.
Michael Lambert has (as is usual for a fictional detective) a complicated life. His beloved daughter died in an accident two years previously, and his marriage and mental health haven't recovered. He is on leave from his work in a shadowy police/intelligence services agency and is just beginning to feel ready to face the world again when an old friend brings evidence that a long-forgotten serial killer from Lambert's past is active again and taunting the officer with his actions.
I really enjoyed Dead Eyed, it's a great debut with a complicated hero who is fully formed with a complete backstory ready to be uncovered. So much of Lambert and his work is already fleshed out that I had to check a couple of times that I hadn't missed an instalment in the series. The story is pleasingly grim with victims having their eyes removed and a Latin subscription carved into their chests by a killer known as the Souljacker. It's certainly not a story for the squeamish and while I understand that's not for everyone, it definitely appeals to me.
There are plenty of twists and turns, but not so many that it becomes annoying and the story is really well paced and keeps the reader's attention throughout. I didn't guess the killer, but nor was I hugely surprised at the reveal – it made sense on looking back over the story. There was a definite filmic quality to the book and I can see this translating really well to a television series. When reading I was casting the roles of Lambert and his colleague Sarah May (hello Gugu Mbatha-Raw).
I really enjoyed Dead Eyed and I'm very much looking forward to reading Dead Lucky, the follow-up which was released recently.