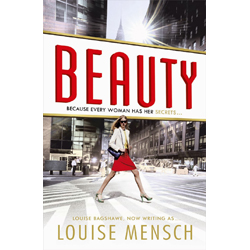 Published: 2014
Author: Louise Mensch

Preposterous but lots of fun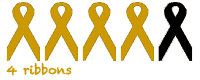 We're just over 8 months in our new house and have built a summer house in the back garden, it's a fabulous place – big and airy and with a fridge full of white wine and a speaker for music. This is my new happy place and I will happily forego a holiday this year to spend time in the garden reading and drinking wine. I've already spent many happy hours with my feet up reading. The ideal books for a lazy summer are of course the most bonkers, escapist rubbish. And that brings me onto Louise Mensch's latest novel Beauty
(Mensch, formerly known as Louise Bagshawe, ex Tory MP and chick-lit bestseller).
Our heroine Dina Kane has had a tough start in life, but she's feisty and built to succeed. Her father is a drunk who dies while working for the mafia, her mother is a drunk who sleeps around and hates Dina – refusing to pay for her to attend college. Dina moves to the big city to make her fortune but encounters pantomime baddie rich boy Edward who takes her virginity and breaks her heart. Dina enters into a ruthless cycle of revenge with Edward, while simultaneously attempting to build a career in the cut-throat business of moisturising. Yes, moisturising.
Beauty is utter bunkum, it makes Jilly Cooper look highbrow and Booker Prize worthy. The writing is clichéd, the characters thoroughly one-dimensional and the plotline absurd. The speed at which Dina becomes a millionaire through buying shabby, run-down apartments and structurally changing them in her free evenings is astounding. There is less character development than in the average Mr Men book and don't get me started on how the central romance develops.
So – a dreadful book to be avoided at all costs then? Erm…. no. I loved it. I sat out in the back garden and read half of it in about a couple of hours, the second half was about another hour and a half while I couldn't sleep later that night. It passed a happy few hours in a whirl of fun and escapism and I will quite happily recommend it to friends for their poolside reading.
Sometimes you need a book to take you out of the real world for an afternoon and give you a little bit of mindless pleasure. Beauty is exactly that book – it doesn't take itself too seriously and romps along at a dizzy pace. Take it at face value, don't look for any deeper meaning and enjoy in the sun with a large glass of wine.