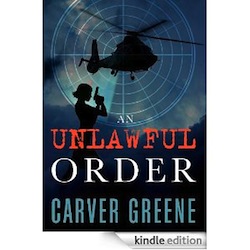 Published: 2011
Author: Carver Greene

A compelling debut by a fresh new military voice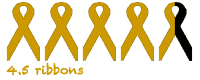 I don't know if I've mentioned it before but I love Twitter.  In a society where it can be difficult to get to know neighbours or find people locally who share your interests social media is a great way to "meet" people.  Indeed online friendships can become real life relationships.  I love chatting to other book and movie fans and it was a brief conversation with debut novelist Carver Greene that got me interested in her newly published book An Unlawful Order
.
Captain Chase Anderson is a Marine public affairs officer based in Hawaii who has recently been widowed when her husband's helicopter crashed in Iraq.  Chase is carrying on with her life as best she can however another deadly helicopter crash brings to her attention the possibility that there is a high-ranking conspiracy to cover up fatal flaws in the helicopter's manufacture and maintenance procedures.  Chase finds her own life – and that of her young daughter – being put in danger as she tries to uncover the truth.
There are so many things about this book that I enjoyed it's hard to know where to start.  Chase is a totally believable and appealing heroine.  Most female readers probably won't be able to relate to a tough US Marine however I recognised some of Chase's other attributes – most specifically her worry about sinking into a soft carpet in high heels.  I've been there sister.  In the hands of a lesser writer these little foibles would have weakened Chase's character however Greene has created a well-rounded, real and likeable heroine.  Other notable characters are journalist Paul Shapiro and intelligence officer Colonel Figueredo, a wonderfully ambiguous anti-hero whose motives only become clear at the very end of the novel.  Other characters aren't as fully fleshed out as Chase, but hopefully there will be the opportunity for development in future novels.  I would particularly love to see more of Chase's neighbour Samantha – a former JAG lawyer and now hippyish earth mother.  I reckon she could snap back into military life quite nicely.
Another highlight of An Unlawful Order was the evocative description of life on Hawaii.  Not just the details of the Marine housing but the scenery and some of the island's traditions and superstitions were nicely drawn.  Little details like the ones included here keep the story fresh and surprising but don't overwhelm the main narrative.
The same is true of life in the Marine Corps.  There are lots of interesting little insights into the work of a Marine public affairs officer which intrigue and at times amuse.  There's a pet column in the base's weekly newspaper?  There's a weekly newspaper?  These little details emphasise Greene's intimate knowledge of Marine life and give her true authority as an author.
For a conspiracy centered on the technical details of a helicopter this wasn't a jargon-heavy tome.  Of course there was some technical-speak but this was explained well without spoon-feeding the clueless reader (me).  I still couldn't tell you anything about helicopter mechanics but I was never overwhelmed or felt lost.  The emphasis throughout stayed with the exciting conspiracy and the growing threat to Chase and her daughter Molly.
This is a fabulous debut novel by a fresh new voice in military fiction.  Not overly violent or excessively macho Greene is much more accessible than some authors with a background in the armed forces.  I hope that there's plans for more of the same from Carver Greene.  I'll be the first in line to download another Chase Anderson adventure.
*You can chat to me on Twitter @louisereviews