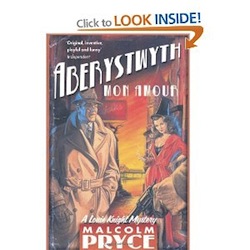 Published: 2001
Author: Malcolm Pryce

Too quirky for my taste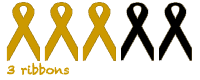 In my own personal backlash against the influx of Scandinavian crime fiction I was determined to read more British thrillers this year and did relatively well. I may have been last to the party in discovering the brilliance of Mark Billingham but at least I discovered it. I took a tour of some M.C. Beaton cosy mysteries and I increased my Tartan Noir knowledge by reading Stuart MacBride's Blind Eye but there was still a gaping hole in my British thriller library. Welsh crime was not something, to the best of my recollection, I had ever read. I rectified that with the first of Malcolm Pryce's Louie Knight novels Aberystwyth Mon Amour
.
Set in an alternate universe Aberystwyth Mon Amour follows the town's only private detective, Louie Knight, as he attempts to track down schoolboys who are mysteriously disappearing. While the town's Druid rulers threaten Louie's safety he is assisted in his quest by Myfanwy the beautiful femme fatale, Calamity Jane the schoolgirl and Eeyore his donkey keeping father. The Wales of Aberystwyth Mon Amour isn't the one that we know today – it is a cold, bleak country. That it is, a colder, bleaker country than we know today. Druids are in control of the land and people live according to superstitions. The country is still living in the shadows of its own version of the Vietnam War, the Patagonian War of 1961 which has led to returning veterans being shunned by the town, ashamed at the events so far away from home.
The tone of the novel switches from Raymond Chandler-esque to fantastical comedy almost instantaneously. Louie is a bitter, cynical gumshoe reliving tragic incidents from his past which continue to haunt him decades on. The narrative conforms to the noir conventions of the hard-drinking private eye living in the world of seedy nightclubs but changes tone immediately to the ludicrous with its mention of druids, cats who betray people and secret meetings taking place in ice cream parlours. There was the faint whiff of quirkiness running throughout the book and I'm never very sure about quirky. Quirky often ends up being annoying and Aberystwyth Mon Amour straddled the line between amusing and irritating and too often ended up on the wrong side of the line for my liking.
Both themes worked well and had their many merits but I wasn't entirely convinced that they worked well together. I wasn't entirely convinced that the book worked very well at all, it was too contrived for me. Having read other reviews though and huffed my opinions about it on Twitter I am very aware though that it is a book that divides opinion. People told me that I had to keep going, it was a work of sheer genius. I didn't find that – I found a moderately entertaining read which irked me with its quirkiness. Definitely a read that some will love and will leave others cold.