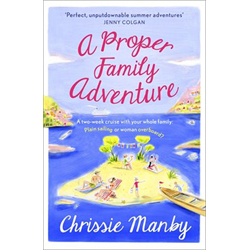 Published: 2015
Author: Chrissie Manby

Your take on this will depend on how much you like big, close families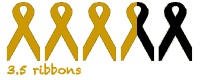 I have a wonderful friend who works in the cruise industry who has occasionally invited me to join him on the ocean waves. For one reason or another I've not yet been able to take him up on the offer, even though I've always wanted to experience a cruise holiday. I was really excited when I was invited to the launch of Chrissie Manby's latest book A Proper Family Adventure
which took place onboard Princess Cruise's Royal Princess, unfortunately I was also unable to make the launch so I was having to rely on the novel for my first cruise experience.
When Granddad Bill wins £50,000 on the lottery, the Benson family is delighted – this is an opportunity for a little bit of luxury. Each of the great-grand children is offered a little security and the family enjoys a short but indulgent Mediterranean cruise. For Chelsea, the holiday has the added excitement of an expected proposal from her widower boyfriend Adam. While most of the family enjoys the break some stay at home including Granddad Bill who is succumbing to the increased symptoms of dementia. Also a passenger on the ship is Jane, a young woman grieving the loss of her fiancé and struggling to move on with her life – will her common experience with Adam cause problems for Chelsea?
This is the third in the Manby's "Proper Family" series and while it is a fully self-contained story it probably would have been advisable to catch up with the Benson family first. Most of the story is explained in the first few chapters but there are some underlying tensions and relationships that it took me a while to get completely sorted in my head before I could launch into the story properly.
I enjoyed A Proper Family Adventure but I'm not sure how much I liked the Benson family. This is going to make me sound a dreadful snob, but at times they sounded like the kind of people that I'd hate to be stuck on holiday with (or a member of the same family as). Loud and in and out of each other's lives all the time. If I won £50,000 and my family told me how to spend my money they'd be out of the house quicker than you could say "Bugger off, I'm off to Barbados first class you chancers". For context though – I'm dreadful at my own family gatherings, so there's no reason at all that I would be any better with any other family, fictional or otherwise.
The writing was however great fun and the story zipped along really nicely. There were some really funny moments, some lovely romantic scenes and more unexpectedly some quite sad and touching scenes. I was particularly moved by the portrayals of Bill's dementia especially when he forgot the loss of his brother in the war. Chrissie Manby does an excellent job of describing not only the upset felt by the dementia sufferer but the confusion caused to younger family members who do understand the cruelness of Alzheimer's. In such a generally light-hearted book, it's a tricky balancing act and Manby pulls it off exceptionally well.
For fans of the Bensons and big, loud families in general this is sheer brilliance. For those of us who are a little more reticent and unsure about the delights of family life, it's still a great fun read but perhaps will leave us just a little more bemused than blown-away.