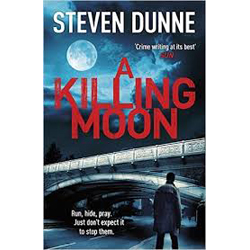 Published: 2015
Author: Steven Dunne

A gritty crime thriller with an intriguing hero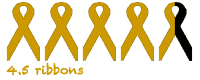 There are some cities in the UK which make perfect settings for gritty crime thrillers – Edinburgh with its dark closes, Belfast and its sectarian divide and troubled past, my home town of Glasgow with its (now mostly outdated) reputation for hardmen fighting deprivation, and of course London and its many different identities and communities. Virtually every part of the country can play host to violent crime and brooding detectives. Steven Dunne's DI Brook series takes place in the East Midlands city of Derby where the crimes are just as depraved and worrying as in larger urban areas.
A Killing Moon
is the fifth in the series and much to my shame I haven't actually got round to reading the first four books. I came into this novel cold – no knowledge of previous instalments and no feelings whatsoever about awkward protagonist DI Damen Brook. I'm always a little bit worried when I come to a series part way through – are there going to be major elements of the story that I don't understand or too many references to previous events?
Caitlin Kinnear is a student who has gone missing after a night out with friends but no-one knows if she has gone missing or simply left the area of her own accord. DI Brook and his colleague start to investigate after links to other missing girls are discovered and their investigation takes in a pair of Polish brothers, a suspicious barman and his mentally challenged brother and a private abortion clinic.
I really enjoyed A Killing Moon and can see myself trying to catch up with the rest of the series when the never-ending to-be-read-pile lessens a little. Having said that, I'm pretty sure my enjoyment wasn't compromised by not having an existing knowledge of the characters and existing storylines.
Brook is an intriguing character – a solitary man who nonetheless sees the benefit of working with DS John Noble, who helps him navigate the tricky task of interacting with other people, something that Brook struggles with. The supporting characters are also appealing, particularly Noble and the young PC Angie who looks set to join the team.
The writing was great – there were moments of real tension and the fact that the reader knew Caitlin's fate when the investigators didn't ramped up the atmosphere.  The tension was happily broken by moments of wit.  I thoroughly approved of Brook's distaste for Americanisms and his frequent correction of such.
There were a couple of issues that niggled me very slightly – why were the Polish immigrants automatically suspicious characters for example? I also struggled a little with the description of Catholic characters as Masons. Perhaps Dunne meant the Knights of Columbus and was just using familiar shorthand. Minor complaints though. For the most part I really enjoyed this and revelled in the violent and gruesome final chapters.
I would never have thought it, but Derby makes an excellent setting for a crime novel and DI Brook is a fine protagonist. I'll certainly be reading more from Dunne in the future.