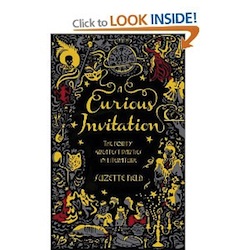 Published: 2012
Author: Suzette Field

A beautiful book full of delightful anecdotes – perfect for Christmas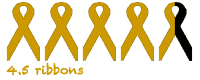 I love reading – of course I do, why would I review books if I hated reading? I am though a bit of a philistine. I don't need beautiful looking books, I don't need to have all books by the same author to have the same artwork. I'm much more interested by what's inside than the cover. There are some exceptions to the rule though and A Curious Invitation
by Suzette Field is a prime example.
Before I even opened the book I had fallen in love. It has such a beautiful cover that I sat and stared at it for a while in appreciation and I really felt excited about what was inside. The love and attention that had gone into to artwork bode well for the contents.
It's often said that you should write what you know about and that's exactly what Suzette Field has done. The London resident, under the auspices of The Last Tuesday Society, organises spectacular parties including séances, masked balls and 'crying parties'. So it's not a surprise that her first book is all about parties. Thankfully though not in a Pippa Middleton way by telling us how to make ice cubes. A Curious Invitation is an exploration of the 40 Greatest Parties in literature.
There is one rule governing the parties that Field includes – all must be fictional depictions of parties, even if they are of parties that have occurred in real life such as the Duchess of Richmond's Ball on the eve of battle with Napoleon. Others are completely fictional, based on nothing other than the author's imaginations – I can't think of anything on earth that could have inspired Bilbo Baggins' 111th Birthday Party.
Spanning the ages from ancient Rome to 80s Manhatten Field's account of each of these literary parties follows a set pattern – we learn about the host, the invitation, the food and drink, dress code, conversation and outcome. The structure makes it easy to compare the very different parties which have taken place across the millennia and gives each party a fair crack of the whip. You can also see quite clearly how little has changed at society parties across the years.
Not only is the cover of A Curious Invitation beautiful and appealing but the book is filled with gorgeous illustrations by Lynn Hatzius who has put her pen to other fabulous looking books including the Classic FM book and novels by Linda Newberry.
I read A Curious Invitation in a completely linear fashion and as my only book for a few days but that probably wasn't the best way to go about it. This is a book to be dipped in and out of and to pick up for an enjoyable little rummage around. It offers 40 little nuggets which are individual gems and should be treated as such.
With Christmas coming up this is an ideal present for people who like parties or for people who like beautiful books or as something a bit different and unusual. I can absolutely guarantee that unwrapping this on Christmas morning will make someone very, very happy.