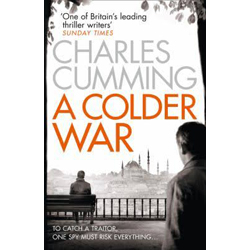 Published: 2014
Author: Charles Cumming

I wish I loved this spy novel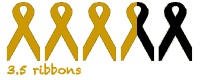 While I've read a lot of crime novels over the years, I'm much less experienced with spy fiction. I've read Casino Royale, but no other Bond book and I'm sure I must have read a couple by John Le Carre at some point, but other than The Constant Gardener I don't have any recollection of them. I'm nothing if not open-minded when it comes to books so I was excited to receive a copy of Charles Cumming's A Colder War
from Goodreads as part of their First Reads giveaway (if you aren't already a member and enter the giveaways, get to it).
A Colder War is Cumming's seventh novel and second in his series about MI6 officer Thomas Kell. Kell is still in disgrace following the events in the previous book, A Foreign Country, and is on unpaid leave from the Service. When MI6's Turkish station chief, an old friend of Kell's and lover of the current 'C' Amelia Levene, dies in mysterious circumstances Kell is brought back in from the cold. His investigation is complicated when he falls for Kell's daughter, but can she – and old allies in the CIA – be trusted?
I enjoyed but didn't love A Colder War. The writing is fabulous and Cumming gives the impression that he really knows the shadowy world that he's depicting, everything feels as though it could be completely real. This effectively portrays an unstable world where we no longer know who the enemy is and how to protect against ever-present danger. A Colder War feels completely contemporary and as the title suggests we've moved on from the days when the UK is fighting a Cold War against a known enemy.
Kell was an intriguing hero, flawed but compelling but again I didn't love him. I wasn't as invested in his story as I should have been. I should have cared deeply about him but I didn't and I don't know why, I can't put my finger on why I just didn't connect with him as much as I feel that I should have.
The writing was great and the story believable but I just didn't have much interest in Kell as a character and that stopped me really connecting with the book and I really do regret that as I feel that I could be missing out on something quite special.