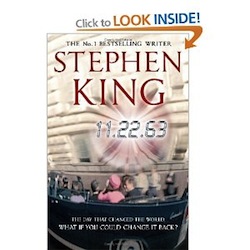 Published: 2011
Author: Stephen King

A novel which defies category – and benefits from great narration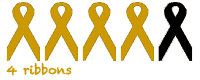 Despite being one of the twentieth-century's best-selling authors and spawning numerous film adaptations of his work I confess to not having really got into Stephen King's work. I've read one book – The Stand – which I loved but nothing else. There's no particular reason for this. I'm certainly not anti-King, I've just never quite got there with his books. Perhaps part of the reason is their size. They all look like they would take real commitment and a lot of time to read – The Stand is 823 pages long, IT is 1142 and recent time-travel novel 11.22.63
is 849. These are quite literally heavy books to read.
That's why I decided to take the plunge and make the first audiobook I've bought in a long time 11.22.63. I had seen the hardback edition several times and each time I looked at it I wanted to know more, but I also didn't want to carry such a big book around with me.
11.22.63 tells the story of Jake Epping – a 2011 high school teacher whose friend Al, introduces him to a hole in time which takes him back to 1958 and brings him back to the present day 2 minutes later, no matter how long he has spent in the past. Al has used the 'rabbit-hole' to purchase cheap meat for his diner but has become convinced that he can change the past and prevent the assassination of John F Kennedy on 22 November 1963 (the date of the title, albeit in confusing American). Ill-health has meant that Al can no longer continue in the past and his dying wish is that Jake save the President and therefore create a world where there's been no Vietnam, no race riots and the country will have benefitted from Kennedy's progressive policies. The story follows Jake's 5 years in the past including investigating whether or not Lee Harvey Oswald is just a patsy, changing the course of history of an abused family and falling in love.
I loved this book and I'm sure my enjoyment of it was helped by Craig Wasson's energetic narration. He inhabited the role of Jake and made Jake a completely believable character which was vital given the fantastic nature of the story. Jake is an ideal everyman and Wasson conveys this perfectly.
It's almost impossible to categorise 11.22.63 into any one genre. Is it fantasy? Undoubtedly, it's about time travel after all. But it's also a compelling historical novel – King recreates the America of the late 1950s and early 1960s beautifully and realistically. This is a gentler time with more courtesy and respect but it's also a bigoted and racist period. The minute details that King includes help to thoroughly convince a 2012 reader that they are now in 1963. It's also quite a touching love story with Jake's romance with Sadie Dunhill in the 'land of ago' beautifully portrayed. As the book closes and brings the romance to a conclusion I did have a slight lump in my throat and tear in my eye.
The 'what ifs' in the book are nicely dealt with. What if Lee Harvey Oswald was innocent? Could the killing be stopped? What would happen to the world if Kennedy wasn't assassinated and most importantly does the 'butterfly effect' exist and how can one action affect the rest of the world? Jake wonders throughout the book if his presence leads to negative consequences for other characters.
I'll definitely be catching up with the Stephen King back catalogue as a result of 11.22.63, but will all be on Kindle or audiobook. Those massive tomes are still a little off-putting.