We're now half-way through the year and time to have a look back at some of the great books I've read this year. I've been very lucky – so far the lowest rating I've given a book is 3/5 so it's definitely been a success. About half of the books I've read have been 2015 releases and I've had a mixture of fact and fiction. Here (in alphabetical order of author) are my Top Ten 2015 Reads (so far…)
1. There's Something I've Been Dying to Tell You
– Lynda Bellingham
Much loved British actress Lynda Bellingham died last year after suffering from colon cancer. Her memoir There's Something I've Been Dying To Tell You is her account of life after diagnosis. Of course it's sad, but it's also funny and gossipy and bitchy and more fun than you would imagine.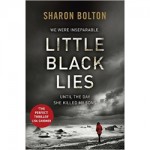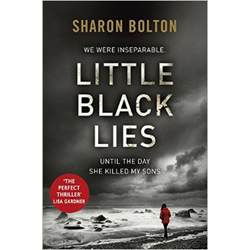 2. Little Black Lies
– Sharon Bolton
A bit of a cheat including this as it isn't released until 2nd July, but it's one of the best books I've read in a long time. An oppressive and bleak psychological thriller set in the Falkland Islands.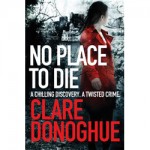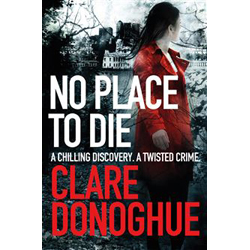 3. No Place to Die
– Clare Donoghue
No Place to Die is a taut thriller about a killer who buries his victims alive and the police race to find a missing person who may be caught up in the case. This is the second in Donoghue's DI Mike Lockyer series.
4. The Hummingbird
– Kati Hiekkapelto
Anna Fekete is an immigrant to Finland from the former Yugoslavia who is just beginning her career as a detective when she faces the case of a serial killer who appears to be targeting joggers at random. It's a wonderfully atmospheric novel which also explores the treatment of immigrants in Europe and a search for belonging. I'm looking forward to the next in the series.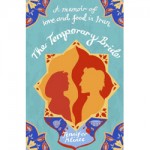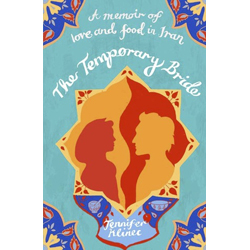 5. The Temporary Bride
– Jennifer Klinec
Jennifer Klinec is a food lover who has travelled the world in search of authentic cuisine. When she visits Iran she also finds Vahid and embarks on a passionate affair.
6. Disclaimer
– Renee Knight
A brilliantly twisted psychological thriller about a woman who reads a book and realises that the plot is about her life, and secrets she has been trying to hide for years.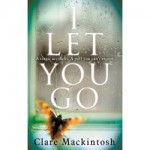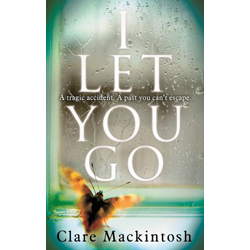 7. I Let You Go
– Clare Mackintosh
Ever since I read this I've been recommending it to everyone I come across. It's a fantastic thriller about the aftermath of a tragic accident and how one woman is trying to come to terms with unimaginable loss.
8. The Life and Loves of a He Devil
– Graham Norton
Every year my parents try to get me a celeb autobiography for Christmas. Last year it was Graham Norton's account of various loves in his life from his dogs, to divas such as Madonna, and his home in Ireland. You can hear Norton's voice loud and clear and it's great fun.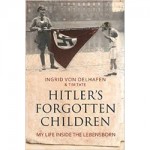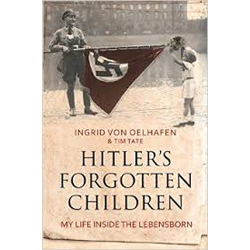 9. Hitler's Forgotten Children
– Ingrid van Oelhafen
I can't say I enjoyed this account of a woman stolen as a child from her family to help with the creation of the perfect Aryan race but it is an important book about a still unknown aspect of Nazi persecution.
10. The Rosie Project
– Graham Simsion
Not a 2015 release, but some of the best fun I've heard with a book in a long time. This story of a rule-driven scientist who sets out to find the perfect woman, but finds the irrepressible Rosie messes up his project.