Well, 2014. Who expected that to come around so quickly? Not me – I still can't believe it's a year and a half since the London 2012 Olympics. Or slightly more than a year since Les Miserables was released in UK cinemas… I can remember writing news posts about casting announcements. 2013 wasn't the best year I've ever had and to be honest I'm glad it's over and we're into a new year with a blank page and the opportunity to refocus on reading and films. As is traditional at this time of year I've got a little list of reading and film-watching resolutions. Whether or not I keep them is yet to be seen, but hopefully getting them out there in the open will focus my mind a bit.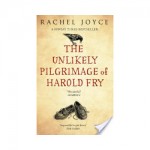 1. Read at least 50 books
I currently have 191 unread books and that number just seems to keep rising and rising. I read 37 books last year, my lowest figure in a long time. In fairness to myself we did move house in September and that took up a lot of spare time, but if I'm totally honest I did spend a lot of time faffing online and playing games on my phone. I should be able to get that number up. It's 10th January now and I'm on my second book of the year so have started well.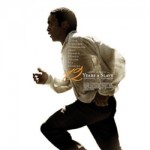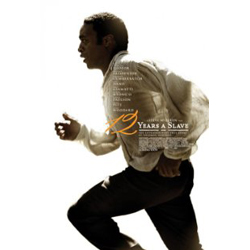 2. Get to the cinema more
Last year started so well, I made it to the cinema a couple of times every week and my Cineworld Unlimited card was taking the appropriate pounding but that waned as I was busy with other things. I live 10 minutes drive from the nearest cinema, I work from home and control my own timetable – there's no excuse not to get there more.
3. Get to grips with Goodreads
This has been one of my recurring resolutions for a couple of years now. I do tend to update Goodreads with each book I'm reading and sometimes remember to post reviews but I've still not actually worked out what the point of it is. Having said that, I've won a few books on their giveaways so it can't be all bad.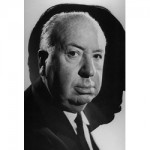 4. Watch all unwatched DVDs
Talking of recurring resolutions…. Every single year this one crops up and every single year I fail miserably. I don't know how many unwatched DVDs and Blu-Rays I own – a conservative estimate is 100 including Alfred Hitchcock and Carry On box-sets. Yet I continue to buy new ones, but watch the old reliable favourites like Hot Fuzz, Independence Day and The West Wing. This is the year I'm going to take control of my collection and get through it all. .
5. Write blooming reviews
The name of this website is LouiseReviews. That's kind of what I'm supposed to do. I watch a film, I read a book and then I write my opinion of it. But I don't always do that – I'm a bit lazy, particularly if I've not formed a strong opinion on what I've just experienced. Time for laziness to come to an end and for me to actually get on and do what the website title promises. So with that in mind, please come back on Monday for my review of my first book of 2014 – Herman Koch's The Dinner.